Monument Motel started out as a vision of Jackie Oakley's, then City Manager of Monument. The idea took seed when her husband, Randy Sweek, saw an ad for used motel units in the newspaper. The units were originally built and set up in Susanville, California, but had been placed on axles and taken to Klamath Falls, Oregon, for sale. After viewing the buildings, Jackie and Randy bought two in 1997 and arranged to get them moved to Monument.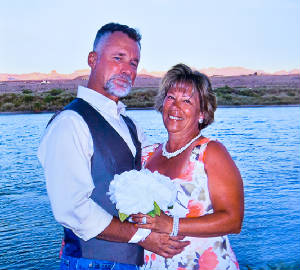 Ron & Sherry Allen
Ron and I purchased the Monument Motel & RV Park in August 2017 with a vision to re-do and theme the rooms and open a Cafe.
We have completed the rooms and started work on the Cafe which quickly turned into a concession trailer after dealing with the Building Dept.
The North Fork Cook Shack opened in Jan. 2018 featuring Burgers, Sandwiches, Espresso and Specialty Drinks.
We are Blessed to be living in such a Beautiful place and look forward to accommodating you upon your arrival in Beautiful Eastern Oregon.
Where Memories are Made !!!
Because Monument was in the designing stages of a citywide sewer system, the two buildings were placed on the lower end of the motel's property for three years prior to construction. By the summer of 2000 the construction of the foundations were built, and the buildings were placed at their final destinations.

A slow renovation of each of the 16 rooms took place over the next year and a half. The back eight bedrooms were converted into four one-bedroom apartments, each with a kitchenette and living room. Each living room has a trundle-bed for extra guests. Two single rooms in the front building were converted to serve as an office and a laundry room.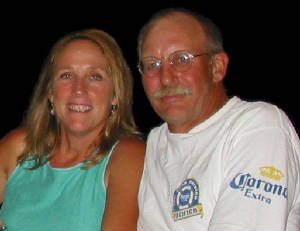 Previos owers Jackie & Randy Sweek want to thank you for all the wonderful memories and friendships that we have acquied over the past 15 years. Jackie retired on August 17, 2017 to join Randy in retirement, and is now enjoying traveling, camping, golfing, and life in general. Randy & Jackie are still in the Monument area, so please stop by and say "hi".
The motel opened its door on January 19, 2002. It is the first (and only) motel in Monument, Oregon.

During the summer of 2002 construction began on the RV Park, which was completed in July 2003. A fire pit is available to all of our guests for those late night stories by the fire. An outdoor cooking/picnic area was completed in 2004.

Over the years, we hope to continually make improvements to the motel in order to make your visit with us an enjoyable and filled with fond memories.